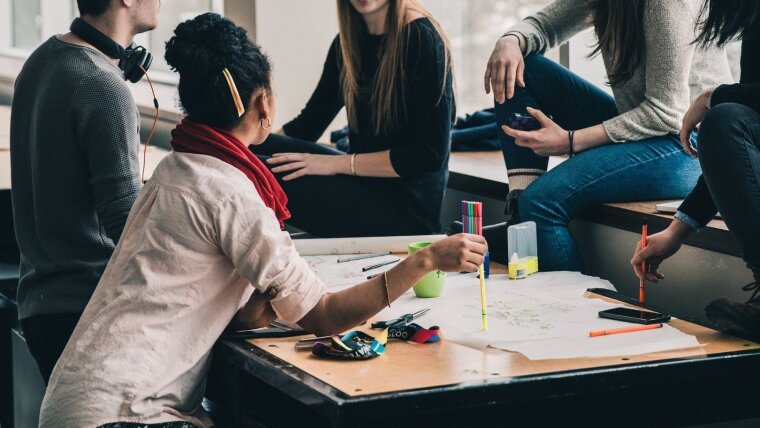 Summer Academy 2023
The Economics of Radical Change
The Graduate Programme  'The Economics of Innovative Change' (GSBC-EIC) , Germany, organizes the 17th Summer Academy on "The Economics of Radical Change". From July 9th till 21st we welcome internal and external PhD students for two weeks of intense coursework, but also new inspiration.
The Summer School is integrated in the interdisciplinary environment of the Jena Schumpeter Center for Research on Socio-Economic Change. During the past editions, the Summer Academy has proved to be one of the most inspiring gathering worldwide for what concerns the novel fields of economic research related to innovation, entrepreneurship, economic evolution, and methodological approaches. Over the years, highly distinguished scholars provided the participants with outstanding lectures at the very frontier of scientific research.
Applications for external PhD students:

If you are interested, please apply by sending your CV and motivation letter (explaining why you are interested in our Summer Academy and how it shall benefit your research) to Susanne Büchner (susanne.buechner@uni-jena.de) until May 31st latest (earlier applications are welcome).
call for applicationspdf, 416 kb · de
About
The aim of the Summer Academy is to create an environment that brings senior researchers and PhD students closer together, supporting and promoting the start of new projects by organized group works, studies and unique collaborations. Therefore, it represents the best occasion for young researchers to experience a fascinating "guided tour" to high quality research.
The summer school 2023 will take place from July 9th till 21st.
We start with the opening lecture on Sunday, July 9th at 5pm. 
keynote lectures
Courses will be given by: